Having a background in mathematics, I like to explore other domains, from IT to psychology through to photography.
As a scientist, I think it as important to give popularization talks as research presentations. I participate regularly in TecDays (popularization workshops in high schools) and never miss an opportunity to talk about subjects that interest me (like the presentation on NFTs during the apéro bavard 2022).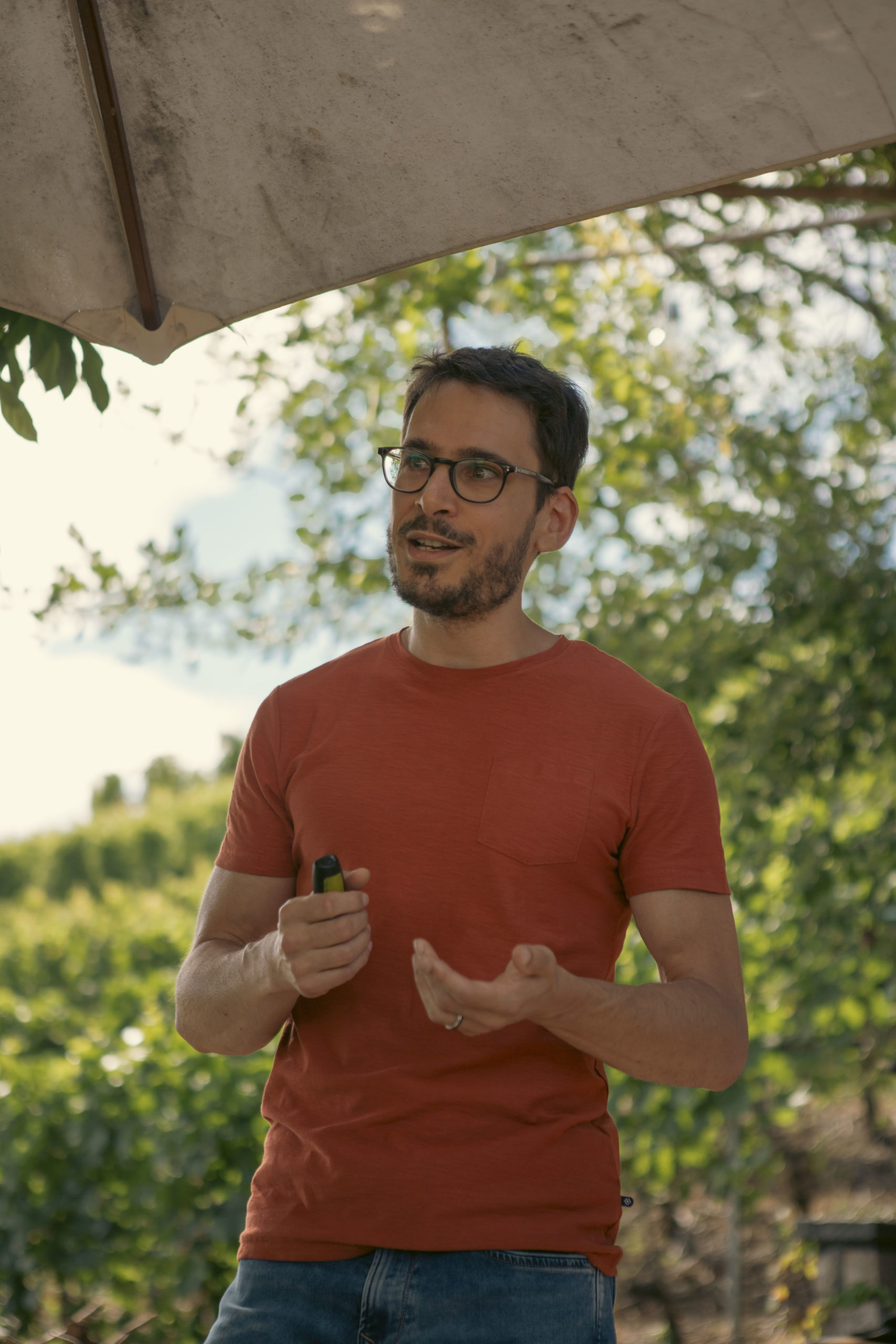 Relationship with Artecapt
In 2018 Jérôme talked to me about the a bit crazy project of co-founding an inter- and pluri-disciplinary association to bring together scientists and artists. Because I am "at ease with numbers" (and yet, look at my thesis, there are so few!) I took the role of treasurer, IT manager (managing the website, the cloud and the whole of our IT resources), and pedantry chief (it's in my character…).
Since November 2022 I have taken the role as president of the association. As president, one of my goals is to give a bigger place to science in the association. I wish that our events can offer artistic and scientific components (be that multi- or pluri-disciplinary).
On the outside
Simultaneously, I like to climb, eat chocolate, take photos, travel, stride some passes with my motorcycle, cook and I am interested globally by many subjects that mix science and society.
 CAREER

My life in the canton of Vaud started in 2007 during my math studies at EPFL. Simultaneously, I took part in quite a few associations (math student association, Swiss Math Olympiads, coaching, yearbook, and member of the faculty board) and I had the luck of having some gigs as an independent programmer (managing medical data and HR). The design of these programs, which are used daily by a more than a dozen nursing homes in Vaud, allowed me to discover other aspects of programming (discovering users' needs, coaching the use of the program, etc.). Finally, I had the opportunity to do some applied statistics by carrying out the analysis of satisfaction surveys (collaborators and patients) of a nursing home during five years.
After my masters, having no desire put mathematics aside, I performed a PhD combining hyperbolic geometry, algebra and programming. Afterwards I decided to not continue an academic career, and to turn myself a bit more seriously towards IT and to go from "tinkering with computers" to full-time programmer.
For four years I worked for the start-up Bestmile as a member and later as the manager of the research team. I thought about optimization problems for vehicle fleets (taxis and public transport), developed our simulator and improved our management of cartographic data. In May 2020 I joined Digital Asset as a software engineer. I work on the protocol Canton, which allows the creation of a distributed ledger in an efficient way and respecting the confidentiality of data. Since October 2022 my time has been split between team management and programming.