scores © Jerome Baur, 1990-2020 – all rights reserved.
Hailing from Paris and living in Cully, Switzerland, I have composed on different continents for cinema, TV, opera, theatre and choreography since 1989.
From cinema to opera, theatre to choreography, TV dressing to sound design for animated movies, I like to discover and explore new themes by meeting artists and authors from the four corners of the world.
Creator of the credits score of the TV show "C DANS L'AIR" on France 5, I received the prize "Best film music" of the SUISA Foundation at the Locarno Festival for the music of the movie "Stolen Holidays" by Olivier Peyon with Bernadette Lafont and Claude Brasseur. Concerning theatre, I have also received other prizes in Denmark and China.
Last challenge to date, my incursion into the world of opera. The director Giacomo Ravicchio invited me to revisit with him Orfeo ed Euridice by Gluck in Copenhagen, then in the opera of Odense in Denmark in 2018. The disc is available today on the principal platforms.
Artecapt is happy to present you the new opera album
Orpheus & Eurydice (Gluck) by Jérôme Baur
Jérôme revisited in 2018 the orchestration of this opera monument composed by C. W. Gluck 300 years ago. With three female lyrical singers, the choir of the Opera and radio of Copenhagen (NordicOpera), two musicians and a virtual symphonic orchestra. This album features a selection of 19 remastered titles and a booklet, and is available on iTunes, Spotify, Deezer, Amazon, Google and 200 streaming platforms. Online 10 January 2020.
Album released with the support of Artecapt.
The link to the digital platforms will be available 10 January 2020.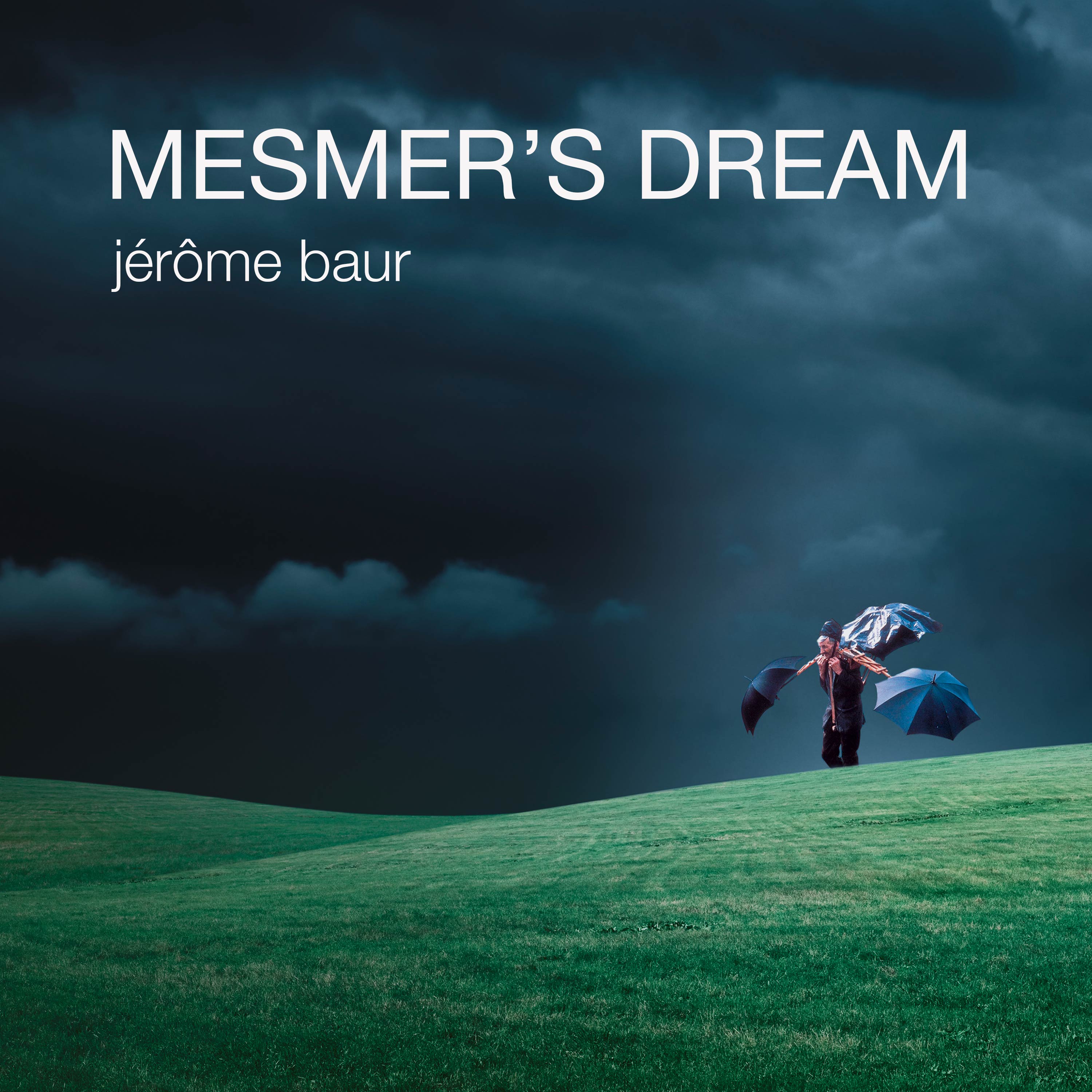 Artecapt is happy to present you the album
Mesmer's dream by Jérôme Baur
Jérôme composed the soundtrack of the choreography/theatre performance created by the choreographer Tania De Paola in Switzerland in 2018. The album features 13 titles of this original soundtrack as well as a booklet.
Album released with support of Artecapt.
CAREER

After seven years of training at the piano, student of the jazzman Michel Sardaby, followed by two years of training at the SACEM performing arts school in Paris, I had the need to go discover world music.
Stage musician for the ten following years, I had the luck of playing (piano and keyboards) with artists and bands from the whole world. With them I played on stages and at music festivals in Europe.
In parallel to concerts and studio sessions, from 1990 I started composing for visual arts, performing arts, television and commercials. From this moment on I have also been exploring and using the new technologies.
Serving stories to be shared and those who imagined them, I fusion my musical writing with natural or supernatural sounds I collect during my travels. Without limitation of musical styles, I am looking for vibrational music and organic sounds and I draw my inspiration in the range of world music that I have been practicing for nearly 30 years.
Living in Switzerland near Lausanne since 2000, I collaborate regularly with Swiss french directors and choreographers.
I have also been working for more than 20 years with the Italian director Giacomo Ravicchio and the Cie Meridiano from Copenhagen. With them I have the immense pleasure of sharing a long and beautiful creative adventure at the rate of one creation a year.
Finally, for several years I have also been collaborating with Kohey Nakadashi and the Cie KIO from Osaka, for whom I have composed music for several performances in Japan.
Opera
(trailer)
Orpheus & Eurydice (Gluck), directed by Giacomo Ravicchio, music revisited by Jérôme Baur
Play
(trailer)
White Snake, created and directed in Shanghai by Giacomo Ravicchio and Jérôme Baur for the music. A production of the Shanghai Dramatic Arts Center.
Showreel
(film music)
excerpts of music of documentaries (extreme sports) composed by Jérôme Baur
Choreography
(trailer)
In The Garden Of The Fat Lady II, dance-theatre play by Tania De Paola, based on the works of Botero and Mozart's Requiem, revisited by Jérôme Baur.
Theatre
(trailer)
Play TRANSIT, by Giacomo Ravicchio, Cie Meridiano.dk, Music by Jérôme Baur
Film
(trailer)
Stolen Holidays, a movie by Olivier Peyron with Bernadette Lafont and Claude Brasseur. Music by Jérôme Baur (OST awarded at the Locarno Film Festival)