sculpture, ceramics and installation

Photographs © David Stjernholm – All rights reserved.
ANNE SOFIE SKJOLD MØKKER | AREAS & SKILLS
Artist statement
My artistic practice is centered around the functional and aesthetic aspects of objects, their social relationship as well as the spatial and institutional context they are presented in.
Rooted in the Scandinavian movement "The modern breakthrough" I see art as an important function in society, with a strong obligation to interact and relate to contemporary issues and other fields of work.
I find the method of working transdisciplinary important since I believe new knowledge and innovation, have the best conditions for thriving in environments where information can be exchanged freely across fields.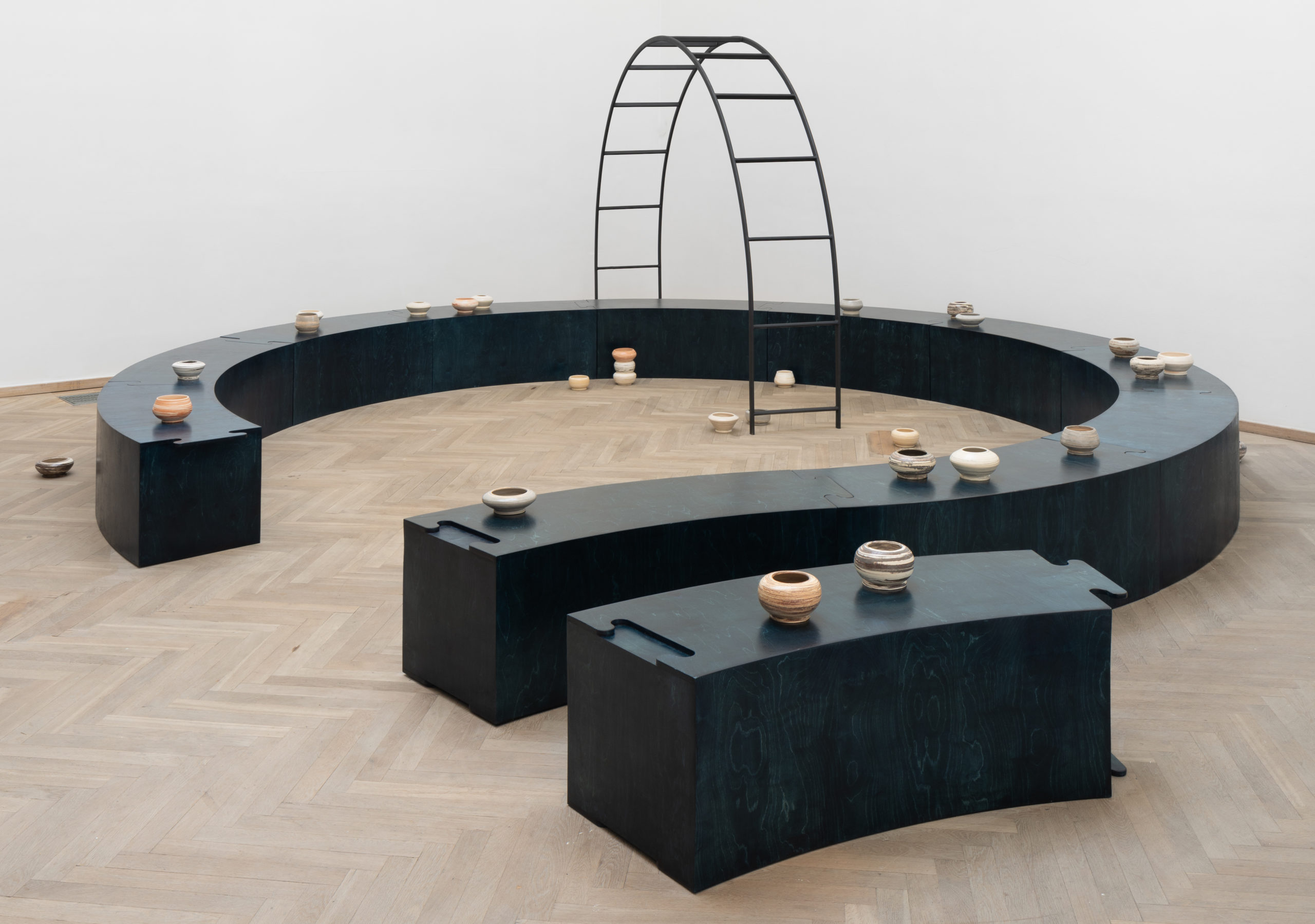 Pathway
In 2018 I was on exchange at HEAD – Genève. There, I found an international and diverse community and since then I have been working between Switzerland and Denmark.
My practice spans from sculpture and installation to music, scenography, and theory and artistic education. I believe dialogue between people with different skills and backgrounds is a useful tool in gaining knowledge and experience.
After getting in touch with Artecapt, I had the pleasure of a visit from one of the members in my studio in Copenhagen and I decided to enroll in the organisation. I feel that my artistic explorations are in harmony with the open-mindedness and pluri-artistic spirit of Artecapt and I am also happy to be the first member to open the new field of Visual Arts within the association.